#MicroblogMondays 49: The Forgetting Pill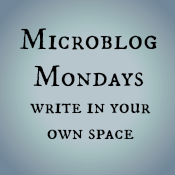 Not sure what #MicroblogMondays is? Read the inaugural post which explains the idea and how you can participate too.
*******
Wired had an article a few years ago (written by Jonah Lehrer, so it may not be as factual as I wish) about a pill being developed a la Eternal Sunshine of the Spotless Mind. He writes,
Even more startling, an equally small family of compounds could turn out to be a universal eraser of history, a pill that we could take whenever we wanted to forget anything. And researchers have found one of these compounds. In the very near future, the act of remembering will become a choice.
As someone who constantly fears about forgetting things, I'm not sure I would be able to bring myself to swallow the pill, but I suppose my feelings would change if I was trying to forget something incredibly traumatic that was impacting my day-to-day life.
Would you use it if you could erase one memory but have all the rest of your memories remain intact?
*******
Are you also doing #MicroblogMondays? Add your link below. The list will be open until Tuesday morning. Link to the post itself, not your blog URL. (Don't know what that means? Please read the three rules on this post to understand the difference between a permalink to a post and a blog's main URL.) Only personal blogs can be added to the list. I will remove any posts that are connected to businesses or are sponsored posts.