#MicroblogMondays 48: Solo Vacation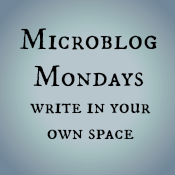 Not sure what #MicroblogMondays is? Read the inaugural post which explains the idea and how you can participate too.
*******
CNN had a great article about alone time a few months ago; its importance and the reason why we're reluctant to take it: "The not-so-fun part comes in when you're thinking about how others are perceiving your aloneness and worrying that they simply think you have no one to hang out with."
I like doing things alone. I mean, I like time with Josh or friends or the twins, but I also like going out to eat by myself or to the library by myself. I am equally cool doing something with other people and doing something alone.
I once took a vacation by myself to Norway. I saw friends while I was there, but I was mostly on my own, day in and day out. It was an odd experience, traveling by myself. I wonder if it would be different if I went to the beach or somewhere where the point isn't to learn and explore but instead to plop down and relax.
Have you ever taken a vacation by yourself? Does it sound appealing if you haven't tried it? Where would you go?
*******
Are you also doing #MicroblogMondays? Add your link below. The list will be open until Tuesday morning. Link to the post itself, not your blog URL. (Don't know what that means? Please read the three rules on this post to understand the difference between a permalink to a post and a blog's main URL.) Only personal blogs can be added to the list. I will remove any posts that are connected to businesses or are sponsored posts.