#MicroblogMondays 47: Treasure Island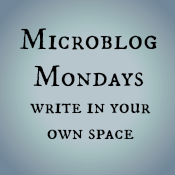 Not sure what #MicroblogMondays is? Read the inaugural post which explains the idea and how you can participate too.
*******
Mental Floss had an article about Disney's abandoned Discovery Island. I don't have strong feelings about the space like I do about the abandoned River Country (I loved that place!), but I was totally intrigued by an idea floated in the article:
Soon after the island closed, Disney met with Robyn and Rand Miller, the creators of the hugely popular computer games Myst and Riven, hoping to recreate a real-life version of the adventure game. A certain number of guests would be admitted to the island each morning and would have a set number of hours to explore, unlocking secrets and finding hidden passages in the process. No two experiences would ever be the same.
I clicked around and read more about the abandoned project.
What? I want to go to the Myst-themed amusement park. I want my own real-life adventure.
We have something similar-ish sounding here in DC (and I know it's in a lot of other towns). You get locked in a room and have to solve a mystery and get out.
What do you think: sounds fun or not your cup of tea?
*******
Are you also doing #MicroblogMondays? Add your link below. The list will be open until Tuesday morning. Link to the post itself, not your blog URL. (Don't know what that means? Please read the three rules on this post to understand the difference between a permalink to a post and a blog's main URL.) Only personal blogs can be added to the list. I will remove any posts that are connected to businesses or are sponsored posts.