School Trip
Speaking of reunions, I got to attend the fourth grade trip to St. Mary's as a chaperone.  Someone once told me that the trip is a requirement of every fourth grader in Maryland, though I've never found documentation for that.  Regardless, I wanted to go on it because I went to St. Mary's City when I was in 4th grade.
I have three memories of my St. Mary's City trip:
(1) Visiting a one-room school-house.  The school-house had a few metal lunch pails, and some of the kids got to put their lunches in these pails.  I was not one of the kids chosen.  It is something that has sat in my heart for the last 32 years.
(2) A play where my classmates dressed up like colonial people and read their lines off slips of paper.  I was not given a part and did not get to wear the cool period clothing.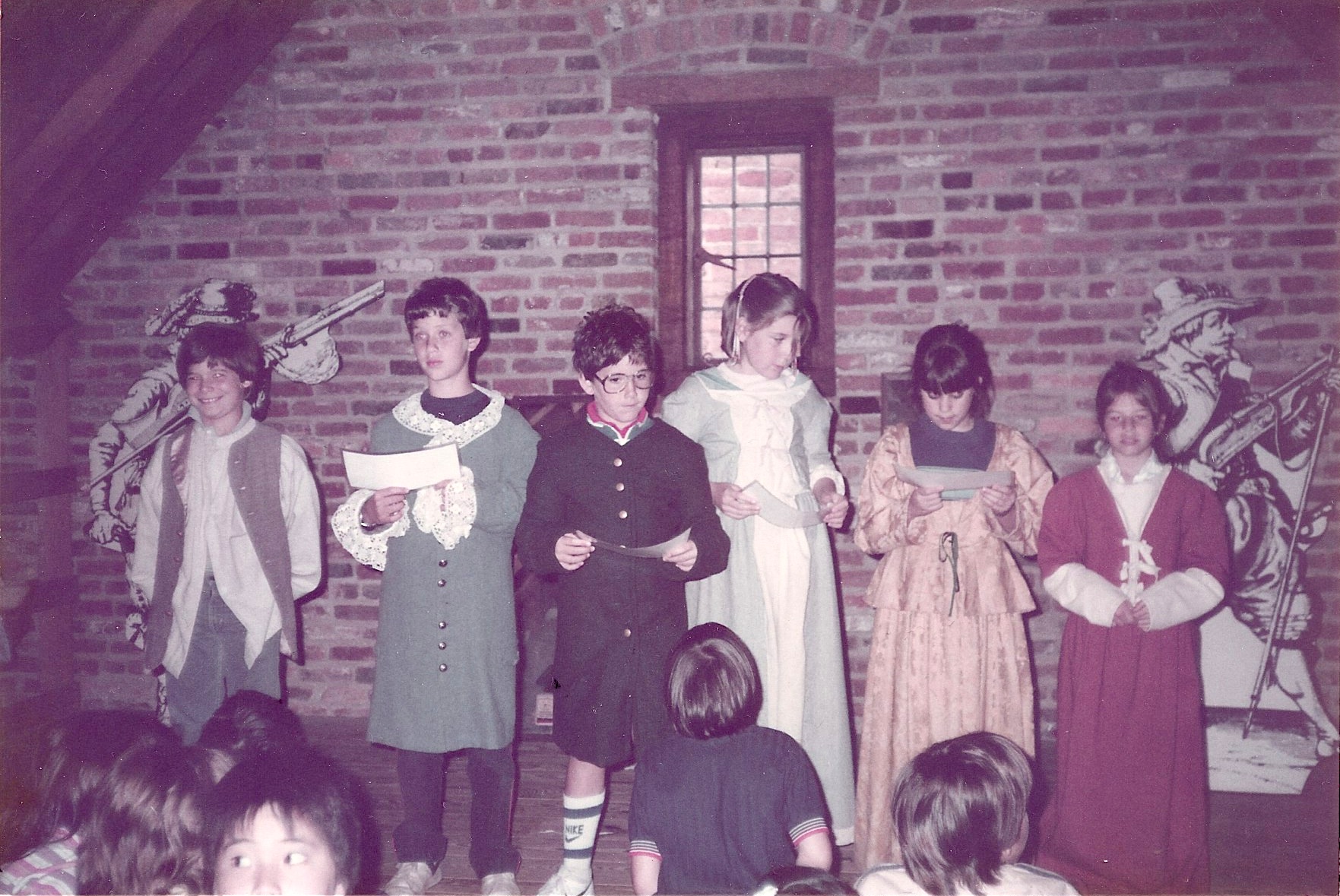 (3) Going to the Renaissance Fair campus afterward even though the fair itself wasn't running.
So we arrived at St. Mary's City and started to go around the site.  None of it felt familiar.  I know that I've been there because it's a line in my diary, but I didn't recognize any of the structures or activities.  I finally took aside the docent and asked about the one-room school-house, but she told me that the children of St. Mary's were educated at home.  There was no school-house.
What?
I've had such strong memories for so many years about a trip that apparently wasn't this trip.  I mean, I've been looking forward to this field trip since the kids were in Kindergarten.  But apparently, that's not where those memories were from at all.
When I got home, I did some Googling, and I think the one room school-house was actually the Anne Arundel Free School (damn you, AAFS, and your dearth of metal lunch pails!), which makes sense since the fairgrounds for the Renaissance Fair are in the vicinity.  There is also a photo on the site that shows a brick wall similar to the brick wall in my photo.  The twins and I will go investigate and return with an answer soon.
But it made me call into question all of my other elementary school memories.
Luckily, I have photographic proof of one of my favourite memories.  My Kindergarten teacher had a fabric clown, and on your birthday, you could stick your hand in the clown's ass and pull out a treat.  This is me giving the clown a rectal exam and pulling out a much cherished Crayola bathtub crayon.