#MicroblogMondays 39: Too Easy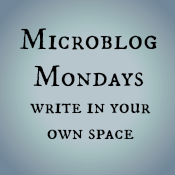 Not sure what #MicroblogMondays is? Read the inaugural post which explains the idea and how you can participate too.
*******
I'm currently devouring V.E. Schwab's A Darker Shade of Magic, and I came across a quote that I found applicable to any struggle in life. Kell is lamenting that the landscape of his magical world changes too quickly, and he finds comfort in a non-magical city where the buildings go up through hard work and remain for centuries.
In Red London, tastes turned as often as seasons, and with them, buildings went up and came down and went up again in different forms. Magic made things simple. Sometimes, thought Kell, it made things too simple.
So it's the drawback of something coming easily: you may not appreciate the magnitude of the accomplishment. The student who never has to study may not reach graduation with the same emotion as the student who struggles to make Bs and Cs. Do the wealthy put the same care into their possessions knowing that they're replaceable?
We often talk about how struggle makes you more appreciative, and certainly in the infertility community, we often attribute a commitment to parenting as stemming from how long it takes to create the family.
Do you think struggles make you more appreciate of things, or do you think it's possible to be just as appreciative if things come easily?
*******
Are you also doing #MicroblogMondays? Add your link below. The list will be open until Tuesday morning. Link to the post itself, not your blog URL. (Don't know what that means? Please read the three rules on this post to understand the difference between a permalink to a post and a blog's main URL.) Only personal blogs can be added to the list. I will remove any posts that are connected to businesses or are sponsored posts.