#MicroblogMondays 38: Stealing Happiness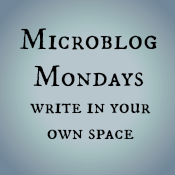 Not sure what #MicroblogMondays is? Read the inaugural post which explains the idea and how you can participate too.
*******
I just finished We Are Pirates by Daniel Handler (totally enjoyable read!), and he had an interesting thought on page 268:
We steal the happiness of others in order to be happy ourselves, and when it is stolen from us we voyage desperately to steal it back.  We are pirates.
So often, without meaning to, due to the way life is set up, we do steal happiness from others.  For one person to win, a lot of other people need to lose.  For every actress chosen for a part, she has inadvertently left a lot of unhappy people in her wake.  And when we are coming from behind, the idea of grabbing happiness ourselves (not thinking about the people who will be made unhappy due to our happiness) causes us to strive ahead, reaching for the brass ring, so to speak.
There are obviously situations where more than one person can be happy at the same time.  Where no one loses something due to someone else's gain, but I think we also know that our own unhappiness feels so much heavier when we compare it to someone's happiness.  That we tell other people about our happiness without being conscious of the idea that we are making other people jealous.  So there is that, too.
What do you think?  Do you think someone needs to be made unhappy in order for other people to be happy?
*******
Are you also doing #MicroblogMondays? Add your link below. The list will be open until Tuesday morning. Link to the post itself, not your blog URL. (Don't know what that means? Please read the three rules on this post to understand the difference between a permalink to a post and a blog's main URL.) Only personal blogs can be added to the list. I will remove any posts that are connected to businesses or are sponsored posts.