#MicroblogMondays 33: Board Games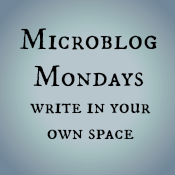 Not sure what #MicroblogMondays is? Read the inaugural post which explains the idea and how you can participate too.
*******
The twins and I recently spent the day at a board game cafe. So it's a cafe — you can get small salads and sandwiches and desserts, plus any coffee or tea drink. But you can also pay $2.50 per person for unlimited access to over 500 board games.
The walls of the store are bookcases, and you walk around the different sections and pull down games and bring them to your table. We started with Clue and then moved on to Life and Trouble. Then we started the inevitable rapid cycling through games we didn't know. There was one that took us 20 minutes to set up but we ended up not playing once we realized we still had 4 pages of rules to read.
We own a lot of board games but being in there made me realize how many fun ones we've missed having at home, like Sorry. And I am definitely purchasing a copy of my favourite game — Clue — this week because the twins loved it, too.
What is your favourite board game? And do you own a copy?
*******
Are you also doing #MicroblogMondays? Add your link below. The list will be open until Tuesday morning. Link to the post itself, not your blog URL. (Don't know what that means? Please read the three rules on this post to understand the difference between a permalink to a post and a blog's main URL.) Only personal blogs can be added to the list. I will remove any posts that are connected to businesses or are sponsored posts.