Free Range Parenting and Helicopter Children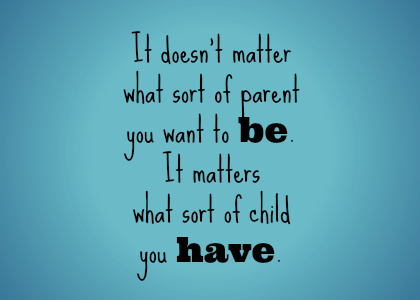 I'll admit that the discussion online regarding the parents whose children were taken into custody again because they were playing alone at a park has made me cranky.  Cranky enough to write this.  You may disagree, and I welcome thoughtful disagreement in the comment section.  Though you may also not wish to read this post.  And that's okay, too.
I'll start with a story.
There once was a student whose parents asked her to pack her own lunch.  It made sense; the child was 12 years old.
Every day, the girl brought an inadequate amount or type of food to school.  One day she brought a banana.  As in, her entire lunch was a single banana.  On another day, she brought a big bag of cookies and chips.
The child was hungry and would ask other kids for part of their lunch.  And then some of those kids wouldn't have an adequate amount of food because they or their parents hadn't packed enough food for both children.
So we talked to the child and asked her some basic nutrition questions: what are foods with protein?  What are some vegetables your parents have in the house that you can bring?  What do you know how to cook?
The child didn't know.  She didn't know which foods were a good source of protein.  She didn't know how to make anything more than a bowl of cereal.  So we spoke to the parents and explained that while they may want her to pack her own lunch — a good independent act — they also needed to prepare her for the task.
The next day, the parents sent her to school again.
With the exact same, child-packed, non-nutritional lunch.
It was neglectful back when the parents were sending the child to school without helping their child meet her nutritional needs (and before you ask, yes, they had the financial means — that wasn't part of the issue).  But I could give those parents the benefit of the doubt when we raised the issue.  Perhaps they didn't know that this was a problem.
But once we notified them of the issue, when they continued to perpetuate the same problem, it came down to a much larger issue than the lunch itself.  At that point, they chose to set their child up over and over again to bear the brunt of their poor parenting.  The child was the one hungry.  The child was the one ostracized by the other kids because they were annoyed with her daily requests for their lunch.  She defended her parents even though her needs weren't being met.
The parents weren't fight against a suggestion that only affected them; they were protesting a decision by leaving their child to deal with the consequences of their non-parenting.
The first time the Meitiv's children were taken into custody for walking alone to the park, I was willing to give the parents the benefit of the doubt.  This time, I'm not.  In this case, like the student above, I think the children are being asked to bear the brunt of their parent's decision.  I think the Meitiv's are getting a clear message that the community — the very same community who is notifying the police — doesn't believe that their children are ready to be on their own at the park and they are choosing to ignore that message in order to fit their children into their parenting philosophy.  When they do the same thing a second time — ignoring the message the community asked the police to deliver to the family — I think it speaks volumes.
I don't have a lot of respect for parenting movements because parenting is actually not about the parents.  It's about the children.  I have a lot more respect for people who say they don't have a parenting philosophy but instead look at the children they have and parent them in a way that meets their individual needs.  And that means that every child in the house may be parented differently since they have different needs.
Why are we giving labels to the parents?  Free Range Parents, Helicopter Parents?  When parents label themselves with a parenting philosophy, it tells me that the adults in question are more focused on themselves than the people they have the responsiblity to mold.
You don't get to choose what sort of kid you have.  Which is why I don't think people should try to fit their child into their parenting philosophy nor decide upon a parenting philosophy before learning who their children is at each stage of life.  You may want to be the type of parent who gives your child a lot of independence, but you may not have the type of child who benefits from a lot of independence.  You may want to be the type of parent who is super-involved in your child's life, but you may not have the type of child who wants that level of attention.
There are children who thrive with a lot of independence, who have been taught how to handle various situations and have the maturity to carry out the necessary steps in getting help.  Whose parents adequately prepare them with water and snacks before sending them off on their own.  There are a lot of responsible children out there who are ready to stay alone at home before the law allows them to stay alone at home, or walk to the park, or ride their bike to their friend's house.
Yes, there are free range kids who should be free range kids because that level of independence fits their personal needs.
But there are also a lot of children who haven't been adequately prepared for the responsibility of that independence who are being asked to care for themselves before they are ready.  And the point is that they are children and lack the skills to communicate that their needs aren't being met because they don't even know their own needs.
And that was always the problem with the parents of the lunch-packing student.  They believed children should be capable of packing their own lunch at the age of 12.  And they are correct — it is completely reasonable to expect your child to be capable of packing their own lunch IF the child has been taught about nutrition, the parents help guide a few example lunches so the child knows what to pack, the parents spot check the lunches from time to time to make sure the child is staying on target, and the child shows sound decision-making skills in other areas of their life, leading the parents to believe that their child is also ready to take on the task of feeding themselves.
But wanting an independent child and dumping them into a situation isn't sound parenting.  It's foisting your responsibilities onto your child, or another person's child, or another parent, or the school.
The comment thread on the article is littered with the refrain, "but I walked to the park when I was that age" and that sums up the problem with the discussion surrounding parenting philosophies.  Kids don't magically know things when they hit a certain age.  They need to be taught life skills.  And moreover, the commenter is not these kids.  Every human is different and should be evaluated for responsibility by their personal capabilities, what they've been prepared to know and do, and their support.  Parenting is not one-size-fits-all, which is why I generally find parenting philosophies more dangerous than helpful.
I wish we could stop talking about situations in terms of the parents — free range parent or helicopter parent — and begin focusing on the children.