#MicroblogMondays 23: Superpower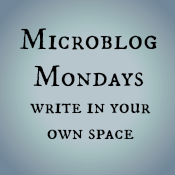 Not sure what #MicroblogMondays is? Read the inaugural post which explains the idea and how you can participate too.
*******
Yesterday I was singing Peter Cetera's always excellent "Glory of Love" from the hit movie soundtrack for Karate Kid II (don't we all?), and I suddenly realized as I sang the chorus that I had no clue how he was planning to live forever. I mean, forget how he was going to be hero; how was he going to manage immortality? And give the object of his affection immortality, too?
And then I realized that I didn't know how I felt about immortality. Would I want to live forever? And if I was going to reject immortality, could I choose a different superpower instead?
I think if I can order up my superpower, I'd take the ability to fly. How about you? Are you taking immortality, or are you going to request a superpower substitution?
And because I know you now want to hear it…
*******
Are you also doing #MicroblogMondays? Add your link below. The list will be open until Tuesday morning. Link to the post itself, not your blog URL. (Don't know what that means? Please read the three rules on this post to understand the difference between a permalink to a post and a blog's main URL.) Only personal blogs can be added to the list. I will remove any posts that are connected to businesses or are sponsored posts.