I Made a Sonic Screwdriver Out of Toilet Parts…
…And it looks fantastic.  Plus it lights up.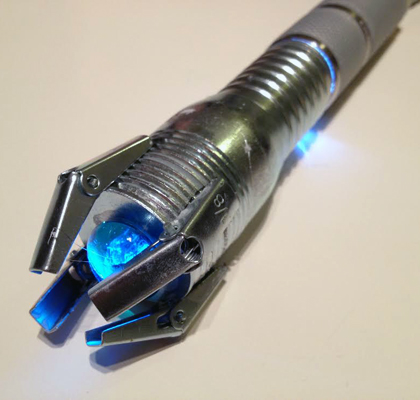 At least, I think it looks fantastic.  And the Wolvog flipped out over it.  I would love to be able to tell you how I made it except that I don't know the names of any of the parts I used beyond washers and toggle bolts.  And a lot of super glue.  And random parts from the plumbing section at Lowes.
I love it so much that I'm making two more — the parts cost me next to nothing and the whole thing took me about 10 minutes to assemble.
By which I mean 10 minutes of assembling while wearing a shit-eating grin: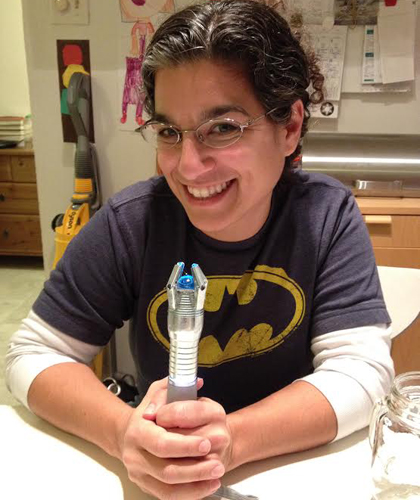 Trying to have a good Halloween and spend very little money at the same time.  Putting that MFA to good use.  Finishing the TARDIS t-shirts next…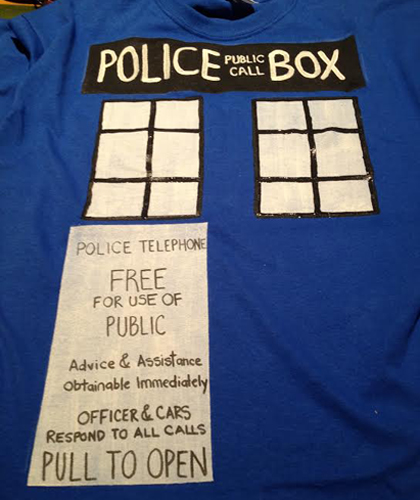 Look at this post!  It's tiny!  Miniscule!  And it's not even Monday.  But what are you doing reading this?  Go prepare your post for #MicroblogMondays!
P.S. I fashioned the screwdriver using these two images, but I couldn't find a template.  So it's a little wibbly wobbly.  But also took less timey wimey than following instructions.