Three Times Forms a Habit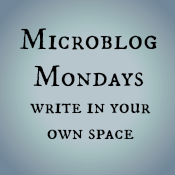 I recently downloaded an app that gives me 17 options for wave sounds.  I can listen to water slapping against stones or waves crashing on the sand.  I prefer one called "waves and froth" partially because it's the most relaxing, beach-y sound and partially because of the commentary Josh makes about froth.
So, I've been playing this app sometimes to help me fall asleep.  It definitely works.  The nights I use it, I fall asleep within a half hour or so.  On nights I don't use it, I can be up for hours.
Still, I don't use it every night.
You may question the intelligence in that last statement.  I mean, I found something that works.  Why don't I use it all the time?  And I guess I'm trying to not form a habit and use the waves like a crutch, because I could see myself inadvertently training myself to not be able to sleep sans waves.  And that just isn't an option — there are too many times I'm sharing a hotel room or camping with other people or not in the privacy of my room.  And I want to be able to sleep during those times, and I fear that I will set myself up to not be able to sleep without white noise and make myself miserable on those occasions.
So I never let myself go three days in a row listening to the waves because I've read in multiple places that three times creates a habit.
On the other hand, tomorrow marks the third #MicroblogMonday, and for some people who have done it twice, this third time will hopefully cement a habit.  A weekly Monday appointment for yourself where you kick off the week by giving us a tiny glimpse into your world.  Even if you don't accomplish another post this week, you at least know that you got up one.  And you did it before the week really began.
This is likely the final reminder you'll get for the project (three times is a charm?) so go make an appointment on your calendar and set it to run weekly.  Or make a mysterious little "P" every Monday on your wall calendar and leave people guessing as to whether you're reminding yourself to write a post or noting that you have your period all.the.time.
So, tomorrow is  #MicroblogMonday. At some point between Monday morning and Tuesday morning, post a brief update. It can be as short as 1 word ("blech!") or as long as 8 sentences.
Actually don't get hung up on the length. Micro just means small. Anything you'd post on Twitter or Facebook, or an image you'd post on Instagram… that's all this is.
So… see you tomorrow with your mini post.  And in the meantime, think of other things you want to start and go do them three times.