#MicroblogMondays 5: Armchair Traveler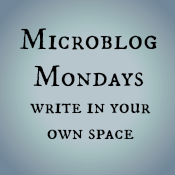 Not sure what #MicroblogMondays is? Read the inaugural post which explains the idea and how you can participate too.
*******
Gizmodo had an article about an Occulus-Rift-like contraption created by Marriott that turned virtuality into a 4D experience. It's not just seeing images in front of you: you're inside a teleporter-like device that pipes in smells, wind, vibrations, etc. The one-minute trip currently takes you to a beach and then London.
Of course I love to go to actual, physical spaces and explore them on my own, but there are many places that I know I will never get to in this lifetime, mostly due to physical limitations, fear, or fantasy: top of Everest, scuba diving in the Great Barrier Reef, Antarctica, Hogwarts, the Shire. A machine like this would be perfect to simulate being there without actually having to go there or when you can't actually go there.
Can you imagine a library-like space in the future where you could go and strap a machine on your head and order up any place you wish? I'd go to places I've never been to and revisit places I've been. It would be like being inside Google street view. But anywhere. And feel as if you're there.
Where would you want to virtually go?
*******
Are you also doing #MicroblogMondays? Add your link below. The list will be open until Tuesday morning. Link to the post itself, not your blog URL. (Don't know what that means? Please read the three rules on this post to understand the difference between a permalink to a post and a blog's main URL.) Only personal blogs can be added to the list. I will remove any posts that are connected to businesses or are sponsored posts.