What is the Point to Relaxing?
We went to the beach last week for a few days.  I brought along a bunch of books, and I ended up reading two — one which was pretty awful and I won't name it out of politeness and Hitchhiker's Guide to the Galaxy which is a comfort read (one of those books I read over and over again just because it makes me happy).  We found a new playground on the island.  We took ice cream to-go each night so we could eat it while watching Doctor Who in our hotel room.  We ran around on the beach during sunset.  We biked through the nature reserve.
And somewhere along the way, I felt my body truly and fully relax.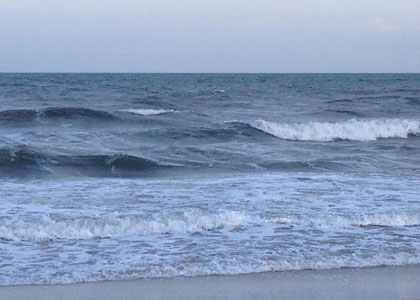 Waves in the evening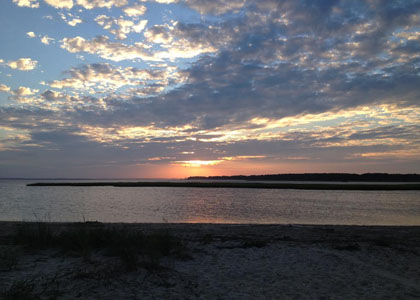 Sunset on the bay beach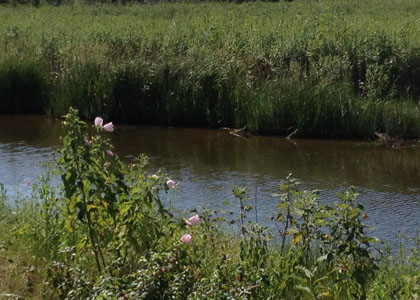 Pretty flowers on the nature reserve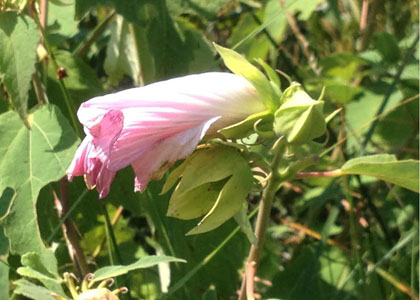 Like this photo?  I got eaten alive by mosquitoes taking it.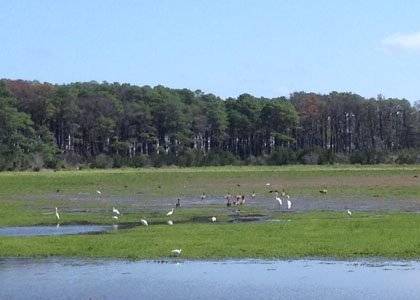 Flocks of birds which likely have names but I'm not sure what they are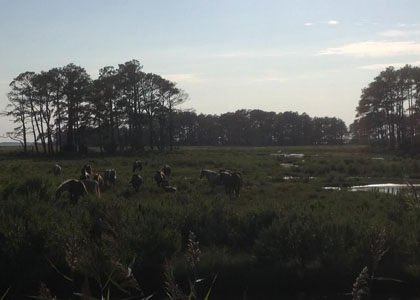 A herd of wild horse during sunset
I felt everything internally unknot.  My body melted onto the sand, oozing like ice cream in the sun.  I stopped hating everyone and everything.  I stopped worrying about next week and the week after and the week after that.  I stopped eating Tums.  Actually, I'm lying.  I still ate Tums.  But I took deep breaths and felt the air reach the dark recesses of my lungs.
At some point, during our last few hours on the beach, I started to feel melancholy about the whole thing.  What was the point in relaxing like this if I couldn't hold onto it?  I've done this enough times to know that the moment we crossed back over the Bay Bridge, all the same feelings would return, climbing inside the car like hitchhikers.
And they did.
In some ways, they feel heavier because my body got used to being unburdened by them for a few days.  In some ways, they feel lighter because I know I can find a space sometimes to set them down.