I Spent the Day with a Robotic Giraffe
So the White House hosted their first Maker Faire today, and I got to attend and see the exhibits after the President spoke.  And I fell in love with the robotic giraffe.
It's a robot! But it's a giraffe! And it's as big as a giraffe. And it was the coolest thing I've ever seen.
There were other mind-blowing things on display.  I watched a 3D printer create a prosthetic ankle while I chatted with the inventor.  I went in the traveling Fab Lab and saw laser cutters.  Makey Makey was there with a banana piano.
But that robotic giraffe.  How could anything compare to a robotic giraffe?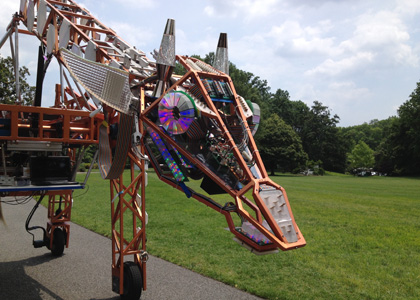 You can read more about the day over at BlogHer.
On a totally unrelated side note, I learned an interesting piece of White House trivia from one of the photographers today.  There is a piece of marble underneath a window when you walk in that is discoloured.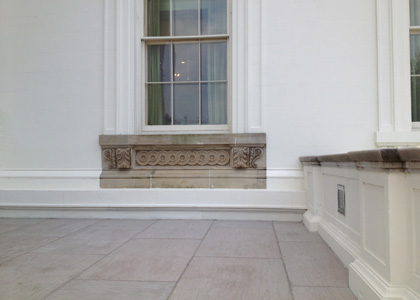 It is the only piece of marble that wasn't replaced from the 1814 fire.  That chunk of burned marble is 200 years old this year.  I've walked by it dozens of times — I have a picture of the twins in front of it! — but I never noticed that it was a different colour until today.