Apart at the Seams Available for Presale
Presales for my next book, Apart at the Seams, have started rolling out in online stores such as Amazon.  The paper versions aren't up yet, but you can preorder for Kindle/Kindle App.  I also have the cover.  Ta-da!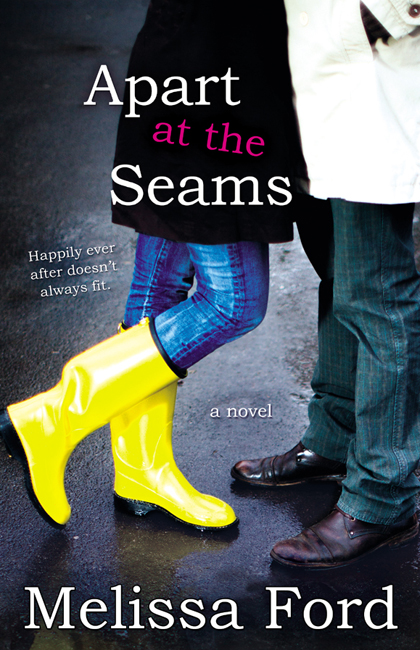 You can order it now and have it on June 7th.
That's a hint?
Pretty please?
Just think, you can learn whose legs those are on the cover picture.  Is that Ethan?  Or is it Noah?  I know, but I'm not going to tell you.  Because I'm mean.
But you should read the book just because I had to bother a lot of people — from the staff of the Daily Show to the atelier director at Narciso Rodriguez — in order to bring verisimilitude to the story.  I had to learn how a comedy news show comes together AND learn about riri zippers.  And all of this will be for naught if you don't read the new book.
It is the perfect beach or pool read, and it's finally getting warm outside, so preorder and you'll have it by June 7th.  And then you can finish it before everyone else, and hold your knowledge of the owner of the cover legs over their heads.
So… uh… order it now?  And blissfully know what you'll be reading on June 7th.