Missing
On days when I miss my grandmother, I say fuck the calories and buy two onion rolls and a Canfield's Diet Chocolate Fudge soda.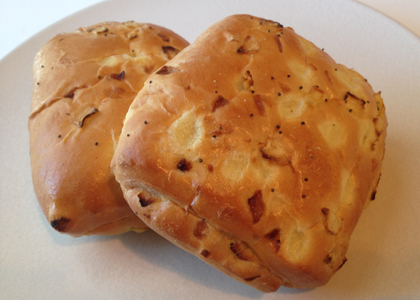 I slice them open, buttering the inside, and eat them in huge bites.  And for five minutes, maybe once a month, I feel like I'm with her.
What do you eat that reminds you of someone?
Thank you for the well-wishes yesterday.  I'm sad; I'm sad for my family and because I miss her.  I think I will make a brisket this weekend because it always reminds me of my aunt.