Her, and Finding Love in the Virtual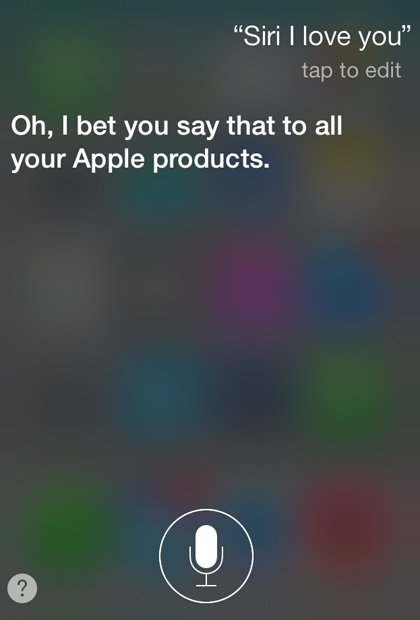 We went to see American Hustle this weekend (side note: it was fantastic!) and there was a preview for Her, the new movie with Joaquin Phoenix where he falls in love with a Siri-like operating system.  Part of me feels as if I don't really need to see the movie because I often transfer my love to inanimate objects, including computer games.  Part of me feels as if I probably really need to see the movie because I often transfer my love to inanimate objects, including computer games.
It started with Zork.  I got totally lost in those Infocom worlds.  During a time when it was difficult to make friends, I could go into Wishbringer or Enchanter or Moonmist and "talk" to people.  At least, with enough imagination, it felt as if I was there.
There have been gaps between loves, long periods of time when I grab my fulfillment elsewhere and forget technology exists.  And then I will hit a period of longing, and I transfer it to a place where it's easy to fulfill it: a game.  Right now, it's Hay Day.  I don't have a baby, but I have chickens and cows and pigs who need me, and when I am with them at night, taking care of tasks on my farm, I feel as if there is forward momentum.  There's something that needs me — even if it is only virtual — and I can fulfill its needs.
But here's the thing: our blogging relationships — on some level — are very Her-like.  Because they take place online, they often feel virtual, even if our responses to each other are powered by actual humanness.  But except for the times when we step out of the computer screen, we interact with each other in this electronic space.  There's no touch, no facial expressions, no intonation.  Our communication mirrors the flatness of Siri.  And yet I get so much out of it.  I have friends in the face-to-face world, but I still get so much out of reading your blogs and emailing and reading my comments and writing to you.  I get so much out of this communication; and yes, I'd call this feeling love.
You may not be able to give me an actual hug, but more times than I can count, you've given me a virtual hug.  And in some ways, it has felt very much the same.  Or it has intensified the actual hugs I've gotten from the face-to-face world when I couple them together.  Our interactions turn up the volume on everything that is happening right in front of me.  You make me a better wife, a better mother, a better writer, a better friend.
Sometimes it feels that the more sites that pop up to connect us, the more alienated we end up feeling as we watch other people's celebrations on Facebook, see their perfect cakes on Pinterest, and hear about the fun they're having on Twitter.  There is the fact that technology can divide us if we spent our face-to-face time with other people hooked to a device.
But the flip side is that computers have the potential to connect us to other people, in a way that goes beyond the connective qualities of social media sites.  That feeling love from a video game or an operating system may end up fulfilling something in yourself so that it brings you toward people, and perhaps, more than we can quantify, our virtual interactions can enhance our face-to-face interactions.
Thank you, all of you, for being you, human, and in the computer.