A Thousand Words (Uh… a Picture Post)
I'm still sick-ish, so you get a bunch of photos from last week.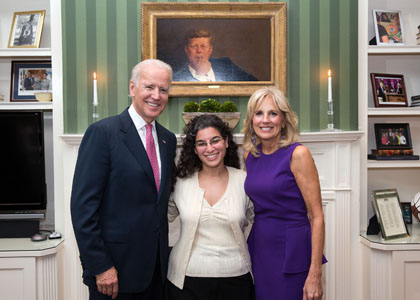 Official White House Photo
This is from the reception I went to at the Vice President's residence earlier in the week.  Why yes, my eyes are closed.  You know what I say: every second is a good time to blink.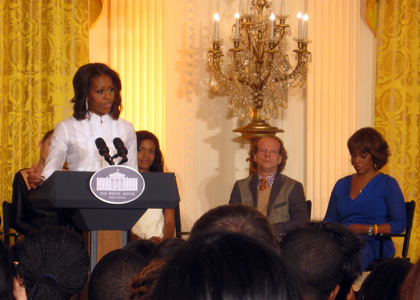 On Friday, I took my sick self to the White House to cover a very cool event matching high schoolers with people from Hollywood.  I wrote about the film symposium over on BlogHer.  The White House uploaded the First Lady's speech on YouTube:
And here are some photos I took from the event.  The guests for the panel discussion were David Frankel (director: The Devil Wears Prada), Ryan Coogler (director: Fruitvale Station), Harvey Weinstein (producer: uh… of everything), Whoopi Goldberg (actress), Blake Lively (actress), Naomie Harris (actress), Bruce Cohen (producer: Silver Linings Playbook).  Todd Wagner (producer: Akeelah and the Bee) joined the panel midway through.  Gayle King moderated the discussion.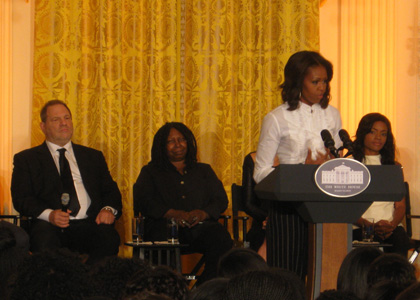 Weinstein, Goldberg, Lively, and Harris behind the First Lady.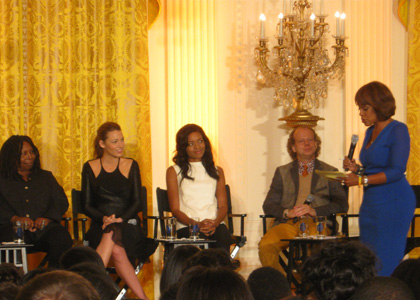 King addressing Goldberg, Lively, Harris, and Cohen.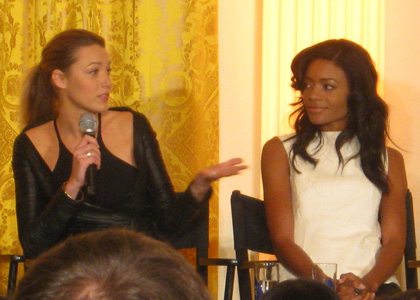 Lively and Harris.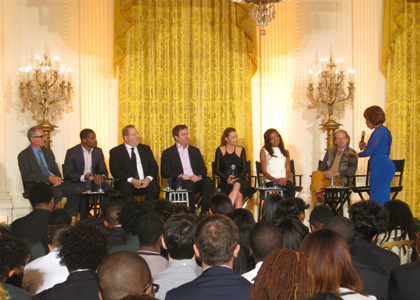 The whole panel, with Wagner taking Goldberg's seat.
Not shown: The enormous quantities of used tissues filling my rubbish bin.  My raw, red nose.  The black three-inch high heels I bequeathed to the ChickieNob for dress-up in a moment of poor judgment.  Did I mention my raw, red nose?  The empty bottle of Reed's Spiced Apple Cider that I didn't think I'd like at all but was insanely good.  And my very raw, very red nose from all the aforementioned tissues.