Olinguito and Truman… Separated at Birth
I think we have found Truman's carnivorous twin.  People claim that the olinguito, the new species revealed by the Smithsonian today, looks like a teddy bear.  But I say that they look like TRUMAN HARPER FORD!
Check out the picture in that link above (sorry, it's an AP image, so I can't embed it) and then look at my sweet Truman Harper below.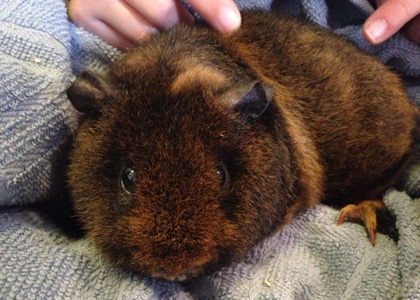 Okay, so Truman may be a touch smaller and have a different nose. But other than the fact that Truman lives in my living room and the olinguito lives in the cloud forests of Ecuador? TWINS!
I bet if we could get an olinguito as a pet, they would be best friends.  And we'd make a Disney movie about them, a feel-good romp through South America.  Just a olinguito and his nearly identical cavy friend, traversing the cloud forest, singing songs about being almost-twins.  Sign up Randy Newman.  Get Pixar on the phone.  Oh yes, this is ON.