Blown Away
It is not often that I am left speechless, but three of my friends — Jona, Jessica, and Kathy — threw a book party for me last night to celebrate the release of Measure of Love.  I thought a few people would get together, drink a little wine, I'd talk about the book.  But… no.  They threw something so much larger than that.  Starting with a cake, the size of a pillow, that was a re-creation of the cover.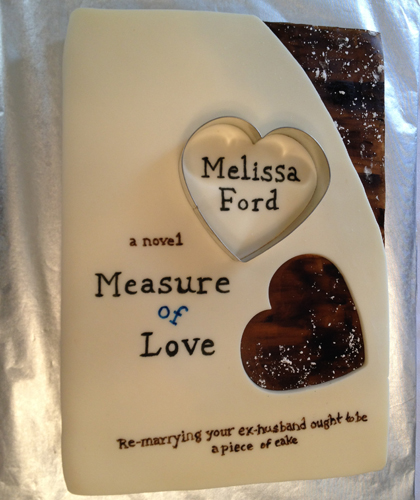 Tons of food and drinks for the many people who came.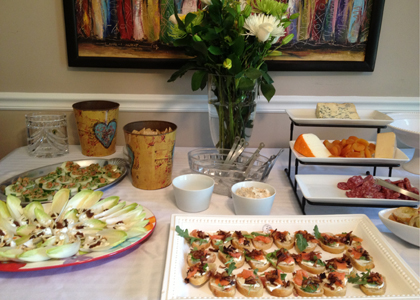 Copies of the book for all the guests.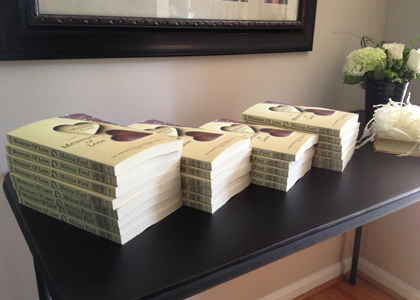 Little wine glass tags with an image of the book in organza bags as favours.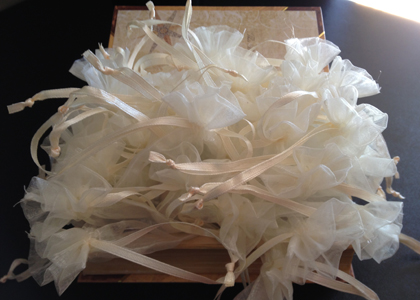 I swear I wasn't drunk in this picture.  Even though I look drunk.  I was just teary.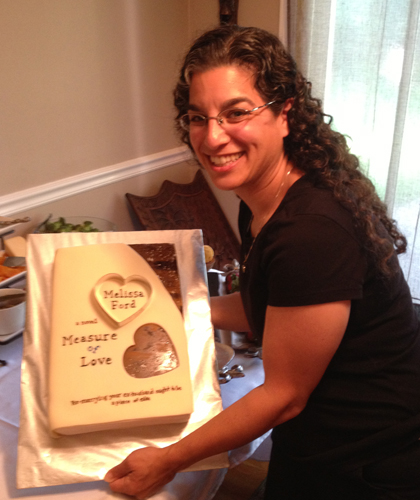 And we made Jona cut the cake because she's the brave one in the group.  How do you cut into a cake like that?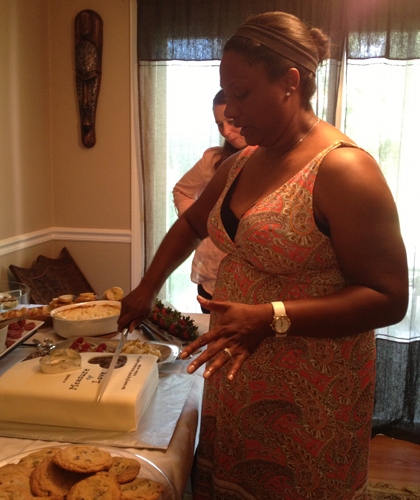 Do you see why I am so blown away?  Because who the hell is lucky enough to have friends like this?  Thank you is much too small a word; overwhelmed doesn't even touch on it.  I am so grateful that I have these women in my life.  There are three billion ways the women who were there last night make my life better.  This was just the icing on the cake.