A Non-Mother's Day Post about Mother's Day
I think I may be the only person who didn't have a Mother's Day post.  There was no reason; I just didn't have anything to say.  Being with my mother makes me happy, and I hope that I always convey to her how important she is to me the other 364 days per year.  I am but a diluted version of her greatness; if she is a cubed woman, I am merely a squared woman.  So the holiday is a nice reminder to check in mentally and remember if I've told her lately that I love her.  A reminder to tell people how you feel about them I can get behind.  All the other trappings of the holiday, I can't.  Especially breakfast in bed.  I do not eat upon awakening.
I can't really eat for the first two or three hours.  I can drink coffee, but I can't put food in my mouth.  Am I the only person who can't eat first thing in the morning?
Anyway, the kids have a class on Sunday morning that I made them attend.  And we discovered that the ChickieNob's teacher has been spelling her name wrong all year.  ALL year.  We finally got an explanation for why our daughter keeps asking us how to spell her own name, which… you know… seemed like an odd question.  But despite having spelled her name correctly on all forms, her teacher chose a different way to spell her name.  Odd.
The point being that on Mother's Day, we had a chunk of time to read while the ChickieNob was in class having her name spelled wrong.  And Josh took this photo of me in a Starbucks.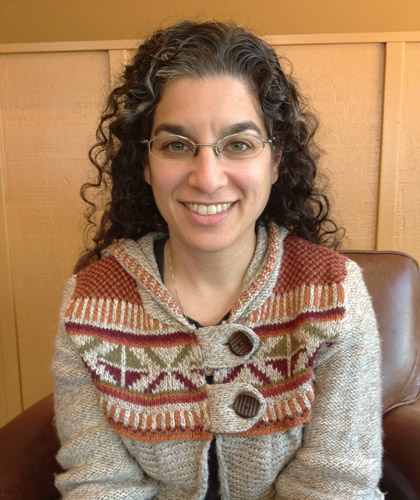 This is the story behind the photo.  I needed a casual head shot, so I sat down in a seat against the wall and waited for Josh to get our coffees.  As he was coming to our table with our coffee, this man overturned a 20-gallon bucket of water right at our table.  I was already sitting cross-legged on the bench, so I didn't get wet, but we had to choose a different table since there was over an inch of water on the floor.
We moved to the center of the store, which didn't have a neutral background, and then finally grabbed the chair next to a man that we had already determined was an undercover spy (is there really any other kind?).  I think my eyes look glazed-over in this photo, but it will have to do because it's in focus.
Afterward, we went out to my parent's house, where I got my Mother's Day present, the only sort I will accept beyond pipe-cleaner bracelets.  My parents taught the twins how to ride a two-wheel bicycle.  The twins and my father and Josh went to set up, and then when my mother brought me over, they both took off on their bicycles, their little legs pumping, not wobbling at all.  The look on their faces as they turned the corner and started riding back to me made me burst into tears.  They were so proud of themselves, so excited to be on a bicycle, unencumbered by training wheels and the feelings that come with having something babyish attached to something grown-up.
Their smile was the manifestation of freedom.
All these little stories sort of sum up how I feel about the day.  It is ups and it is downs.  After going through infertility, it's impossible to not feel something on Mother's Day.  In a single day, the ChickieNob went from having her name spelled wrong to mastering bicycle riding, and I went from overturned water buckets to a photograph that I can use.  I went from being woken up by the twins with cards to thinking about how I cried in the parking lot after looking at baby clothes the day before to watching the twins with excitement as they pedaled to feeling the bittersweetness of aging.
And that's sort of the way this kind of day goes.