Release Your Babies
It's the end of the first week after the release of Measure of Love.  The publisher is doing a slow rollout, which means that it's up or out in some places and not in others, though it will be everywhere within the next few weeks.
Things are different this time.  They're not doing a promotion, so no big Kindle giveaway of this book.  Sorry.  On the other hand, Amazon (at least) seems to be sending out emails to everyone who got Life from Scratch — over 125,000 people — to tell them of the new book's existence.  Which is obviously 125,000 kinds of awesome, a small benefit to it being a second book as opposed to a first book.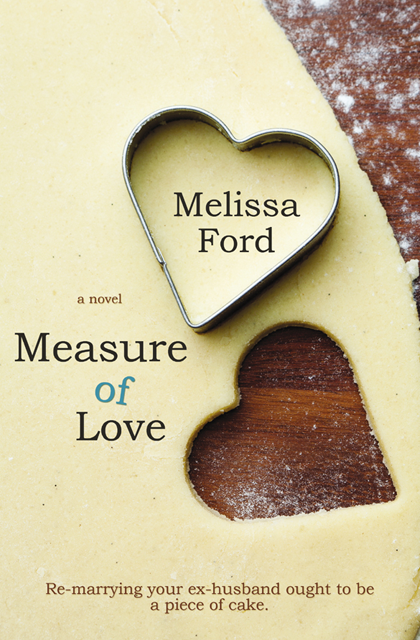 I get a lot of practice on sending things out there.  I write a lot of emails; poof — they're out of my hands and I don't know how they'll be received.  I write a lot of blog posts; poof — they go up on Stirrup Queens and I have no idea if you'll read them and like them, or if you'll tell me that I'm bat-shit-insane and completely wrong.
But even with all of that practice, it is still hard to release a book.  To send it out there and know it is being read.  Will the story hold up?  Will it entertain?  Will it make you think… a little bit?  Not too much?  My favourite books tend to make me think a little bit, and enjoy myself a lot.  Those are the sort of books I aim to write.  So did I succeed?  Or did the book fall flat?  There's just no way to know until the book is out of your hands and in front of a reader's eyes.
And that is frankly scary, even if I am happy to have it done.  Even if it's what I want.
*******
It is also the end of Truman's first week with our family.  We've started to allow him to run free in the kitchen.  We take him out when the kids come home from school, and then he stays out until dinner time.  It is a little bit scary for him; big open space, lots of strange noises, unsure of where to go.  Sometimes the kids sit on the floor with their legs outstretched, feet touching, and Truman runs between them, back and forth, wheeking happily and pausing to eat carrot tops.
The third time I placed him down, he ran underneath a cabinet and crouched in the darkness, out of reach.  I knew this was a possibility, but I didn't close off the space because the cabinets can be moved.  A pain in the ass but feasible.  I allowed him to sit underneath for a few minutes, and then slid the cabinets away from the wall, squeezing through a narrow opening and scooping him off the floor.
After this happened, I started stressing about putting him down.  I didn't want to constantly move the cabinets but didn't know how to shut off access.  I'm sure being out is somewhat scary and exciting for him — the wide, open spaces! the treats he may find! — but it is also scary and exciting for me.  He's so little; I never want him to get hurt.  But I can't let him just languish in a cage, and I like him beside me at all times.  During the day, we're together as I write, and then in the afternoon, we're together as I cook.
We came up with the plan to build a wall out of old Duplo blocks (what else do you do with those things once your children graduate to Legos?) to close off the cabinetry.  It will give me the peace of mind that I won't find him unreachable underneath furniture while giving him the rest of the kitchen to explore.
It's hard to do it, but you have to release your babies.