Measure of Love… Excerpt and Cover
The new book, Measure of Love, is coming out in April… so I can finally start giving you guys a few heads up on what you're going to find on the pages. So we'll start with a brief excerpt.  I placed the full excerpt on the book site because it was getting long, so there's a link below.
MEASURE OF LOVE
by Melissa Ford
I roll over in bed and let my hand rest on one of the creases in the sheet, a tiny mountain that my fingers curl over like the legs of a giant. I am alone, so it doesn't matter if I gather all the blankets over my body or grab the second pillow on the other side of the bed. This is one of those benefits of being single, Rachel, my body purrs silently.
Wait. Except that I'm not.
My brain slowly swims closer to consciousness, taking in the fact that light is streaming in through the uncurtained windows. I am wearing a T-shirt—several sizes too big—that advertises some pizza place in the Hamptons as well as a pair of cotton briefs that I picked up three-to- the-pack at a warehouse savings store that looked semi-sexy in the packaging but not so much in actuality on my body. The other side of the bed has a small dip in the mattress, the memory of the body that occupied the space minutes ago. And there is water running from the bathroom shower head, a light sound like paper tearing.
I open my eyes and look around the room, still half-expecting to see my familiar loft apartment, but instead find myself staring at a door. With a knob. And luxurious-by-New-York-standards plaster walls as opposed to the screen I used to wrap around my bed to create the illusion of a room. The closet door is half open, exposing the bins that line the wall holding the yoga pants I prefer to wear while I cook or write. On the floor, kicked casually into the corner of the room, is a pair of men's jeans and size 11 lace-up black oxfords. Remnants of the pre-sex shedding of clothes.
The water in the bathroom turns off, and the sound is replaced by some off-key whistling. The sort of mindless whistling one does when they're excited for the day, when they're actually happy that they have a functioning alarm clock. It's a whistle I'm currently familiar with because I've done it myself as recently as yesterday morning, making my way through a few bars of "Wake Me Up Before You Go-Go" while I made toast. I didn't mean to do it; I just suddenly realized that the sound that resembled something off a Wham! album performed by birds was coming out of my pursed lips. Which is a long way to admit that, at this moment, my life is okay. Actually, it's better than okay. It's pretty damn good.
Continue reading this excerpt on the book site (but then get your bum back here because there's more to tell/show you.)
So, if you clicked over and kept reading, you now have a sense of what has happened since you last saw Rachel.  I'm still hanging out with Rachel daily as I finish the third book, but I've missed sharing her with you.  Because she's sort of ours.  I mean, yes, she exists in my brain, but Rachel is sort of the everyblogger.  And she's friends with all of us.
So… wanna see the final cover for the new book?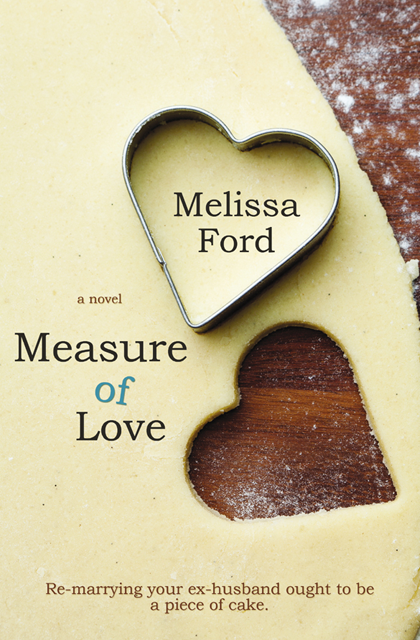 I am a little giddy over the idea that I don't have to keep these moments of Rachel Goldman's life a secret anymore. Hopefully you will enjoy the book's three weddings… or not weddings… not going to tell you who makes it down the aisle and who doesn't. But I can tell you that the book explores love, friendship, and what you owe your blog readers (especially if you're a divorce blogger who is now getting married). More little details to come soon.
So what do you think? Cringing with excitement and nervousness.
Shout out: Huge thank you to Amy Elaine for uploading it to GoodReads!