White House Christmas Decoration Countdown: 24 Days
Counting down the days to Christmas with a daily morning post containing a photograph of the White House Christmas decorations.  Have no clue why someone Jewish is doing this or how I got all these pictures — read the first post.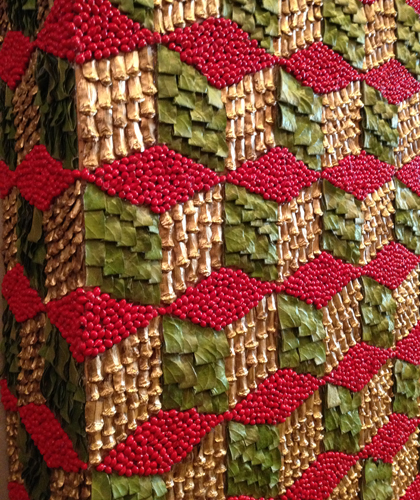 There are four floor-to-ceiling boxes in the front hall of the East Wing with this design (and the pattern repeats in decorations in different rooms).  All four boxes were constructed by volunteers.  The gold chunks are actually the pine cones from last year's Christmas decorations.  They were broken into pieces, spray painted gold, and repurposed.  All 15,000 of them.  It took 40 volunteers two months to make the covered plywood boxes.