White House Christmas Decoration Countdown: 23 Days
Counting down the days to Christmas with a daily morning post containing a photograph of the White House Christmas decorations.  Have no clue why someone Jewish is doing this or how I got all these pictures — read the first post.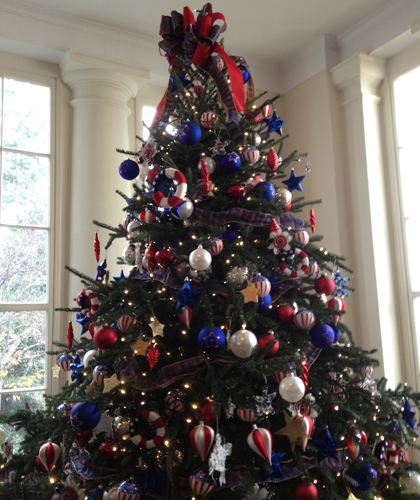 The Gold Star Christmas tree to honour fallen service members and their families in the front hall of the East Wing.  In addition to patriotic ornaments, there are photos and messages from the family members on the tree.