The Blog is Dead; Long Live the Blog
Every few months, someone will write the obituary of the blog.  I don't mean their blog.  I mean blogging in general.  Blogging's death is practically cat-like; it has died at least nine times since I started blogging in 2006.
I get why entertainment magazines keep half-written obits on celebrities so they can get them up quickly when the time comes, but entertainment magazines don't post those obits when the celebrity is still alive and kicking.  Can you imagine opening up a newspaper and seeing a long, thought-provoking obituary talking about your death as well as all the high points of your life that you read while you sip a cup of morning coffee?  Post the blogging obituary when the last blogging body is in the morgue, not while our fingers are still typing.
According to WordPress.com, as of last year, 100,000 new blogs were started daily.  While there will naturally be attrition of individual blogs, blogging as a whole is clearly still a popular medium.
With the blogging obituary, we usually get the cause of death too; prematurely, I might add since blogs aren't dead.  Sometimes the cause of death is other forms of social media such as Twitter or Facebook.  Other times, pictures murder words and leave its decomposing corpse in the feed reader.  And other reasons are given as well: they're too long to read, too much work to produce, too slow to process.  Blogs, for instance, according to USAToday, are slogs.  Take a knife to the blog's proverbial throat.
You may have guessed that I don't believe blogging is dead; or, more accurately, I just don't care.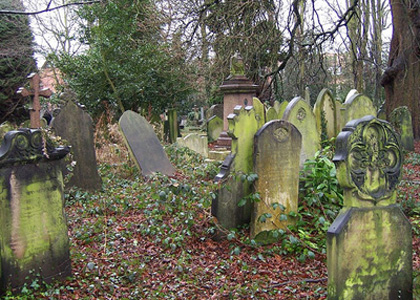 As I said last week on my sixth blogoversary, I've been writing a personal blog for six years.  Which means that I've not only been there for the birth of most of these social media sites that are murdering blogging, but I've seen bloggers come and go, memes circle round and round, and blog projects go viral and die.  I feel a little bit like a cow, chewing her cud, only the cud is composed of blog posts.  I'm just hanging out, watching the field change as people bounce across it, but the point is that even if the field changes, the world still needs cows.
We need milk, meat, or leather (and in this blogging analogy, words or ideas) and we usually need them in quantities larger than 140 characters.  It's a big field and there is room for the slow-moving blogosphere cows and the nimble rabbits bouncing around Twitter and the prancing horses boasting about their family on Facebook, in the same way that magazines, newspapers, and books all deliver the written world and exist together at the exact same time.  And come to think of it, those three items are still kicking around too despite their demise predicted dozens of times in the last few years, mostly by people who would benefit from the downfall of the traditional publishing world.
Listen, no one maintains the same level of health and robustness their entire life, but that doesn't mean that they aren't still living, still well enough to be part of society.  Let's not put grandma on ice flow, right?  Are blogs as shiny and fat as they were in their prime?  No, but that doesn't mean the blog's new, mature body and mind isn't just as valid, just as interesting.
Plus, these obituaries are written based on assumptions.  That USA Today article is looking at a study on company blogs and transfers those findings to personal blogs.  Whereas sites such as Technorati and BlogHer has been conducting the same surveys on social media usage for years in order to get a real sense of social media trends.  Technorati posts their State of the Blogosphere yearly, and BlogHer's findings from over 2000 participants found 98% of BlogHer women (and 81% of the general US population) trust information from blogs over information from Facebook or Twitter.  As their survey found:
Blog readers prefer blogs for information. Facebook is our source for play and friendship.
So, fine, predict the death of blogs all you want, but I'm still going to be over here writing mine.  Blogging, for me, is still an active, vibrant medium that challenges me to think, introduces me to new ideas, and strengthens my understanding of other people.  And I just can't get that from a Twitter feed or Facebook status.  It's not just the amount of space allotted to pass along ideas; it's also the format of popular social media sites that doesn't give people time to ruminate on the big thoughts that are contained in the words.  And blogging does.  I can chew over blogs… until the cows come home.
Do you think there will ever be a day when you won't write or read blogs if the technology to support them is still around?
Cross-posted with BlogHer.
Photo Credit: Srboisvert via Flickr