Coolest Birthday Party in the World
Josh's 40th birthday was coming up, and we had nothing planned to celebrate it which was stressing me out.  Josh said he didn't really want to do anything, but 40 seems like too big a year to mark it with a card and a kiss.  I started throwing out ideas in the car one day a few weeks ago.
"What about a dinner party with our friends."
"Hmmmmmmmmmmmmm," responded Josh.
"What about a trip?  We could go somewhere.  Just us or with the kids."
"We already have travel stuff planned."
"What about strippers?  Cupcake party at work?  Visit to an art museum?  Community service project?"
"Community service project," Josh mused.  "That sort of sounds cool."
I'm going to admit this because I'm not as good a person as Josh, I threw it out there not expecting it to actually pass muster (strippers was also a you-better-not-choose-it option).  But the idea gained traction and invitations were sent out.  About 40 people from various places in Josh's life all came together to paint the hallways of a transitional housing building.  People brought their kids, taped up the moulding and door frames, painted until everyone's hair was splattered white, ate cake and pizza, and caught up on what has been happening in each other's lives.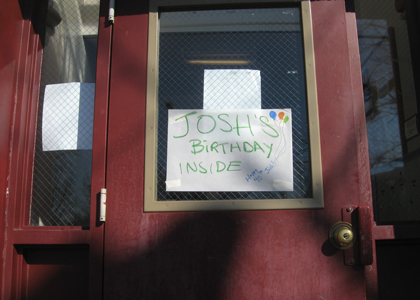 There are so few times in your life that you get to spend the day with all these unrelated people you love; have them all in one space, seeing them simultaneously.  Josh's college friend was there — the one who married us — and he brought his kids, only one of whom was alive at the time of our wedding.  She was a tiny thing, dancing at our rehearsal dinner with our niece, and now she is this amazing twelve-year-old who was painting with us.  I remember her bouncing on the bed as a toddler while we planned out the wedding, and here she was — taller than me — painting the spaces I couldn't reach.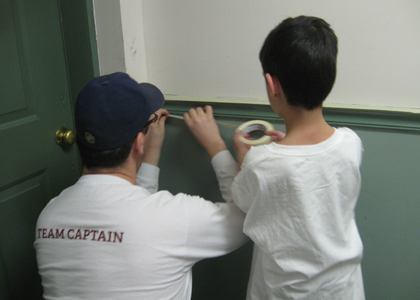 Josh's best friend from childhood was there along with her daughter, who is our daughter's best friend.  We call the two girls the Yentas, because they like to just sit around and talk.  They each took a paint roller and covered the same patch of wall for ten minutes while they stood with their heads together, chit chatting.  And then one of them would realize that they needed to move a bit, so they'd shift down a few inches and cover a new swatch of wall space for another ten minutes.  One day the two girls will be grown up with their own children, who will hopefully be friends, and they will be able to say that their grandparents were best friends and they are best friends and now they are starting another generation of friendship.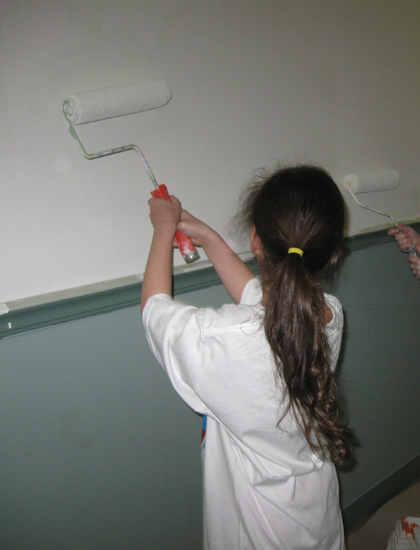 Both sets of parents were there (I have great shots of my mother teaching the Wolvog how to use an edger).  And co-workers were there.  And friends we've known for decades and others for short periods of times.  And about dozen kids who painted or made snack bags for a local shelter.  It turned out to be one of my favourite days ever.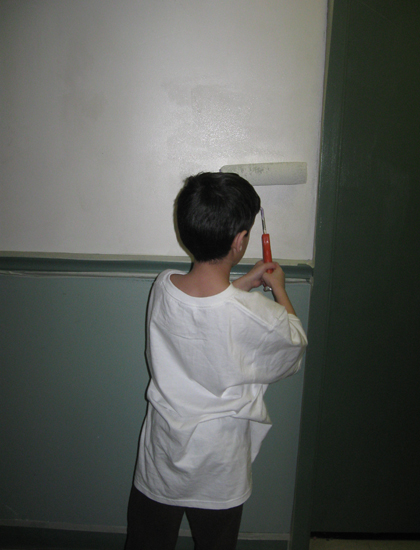 Everyone working in that transitional housing building has known and loved Josh for years.  He is an easy person to love, mostly because the birthday party sums up the sort of person he is.  He has an amazingly large heart, the sort who takes notice of those in need around him and does whatever he can to pitch in.  He doesn't stand around waiting for change to occur; he rolls up his sleeves and makes it happen.  He's funny, creative, and literally has the best bum I've ever seen on a man.
Happy 40th birthday, chamoodi-ji.  May the next 40 years pass as happily as these last ones; with good friends who have your back and a paint brush, who are willing to follow you on all your good ideas.  I am the luckiest woman in the world that I get to wake up every day with you and fall asleep in your arms at night (okay, so it's more like I lie in your arms, you fall asleep, I stay awake worrying, and then I finally fall asleep two hours later).  I love you more than I can express with words, bake into a cake, or convey with a kiss; just know that you are deeply, deeply loved.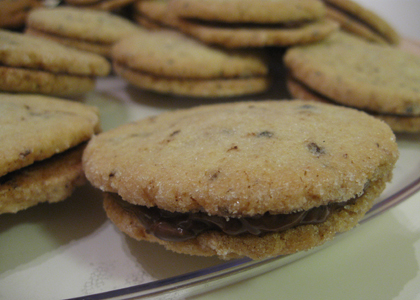 Massive thank you to Behrend Builders for planning Josh's birthday celebration, THC for hosting us, the residents of the building who agreeably put up with my son's 500 "wet paint" signs, and all of our friends and family who attended and worked hard (but who I didn't picture here because I never asked you if you wanted to be part of a mushy blog post).