Circle the Wagons
Once upon a time, there was this blogger known as Dynamo Dad.  He was one of the backbones of the early ALI community.
It has been one year since the world lost Alex, and it is a much darker place without him — without his art, without his energy, without his words.
Around the world, people are doing such cool things to remember him.  I am going to remember him as I first met him online — as Dynamo Dad — part superhero, part-all-too-human.  I am wearing my Superman t-shirt in his honour today.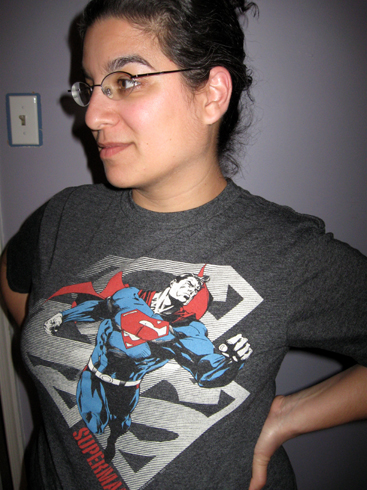 His wife is getting through this day by putting one foot in front of the other during this very difficult anniversary.  Please circle the wagons around Vee at Trois Little Birds.  Show her your enormous love by surrounding her with good thoughts.  Even if you don't personally know Vee and never knew Alex, you can still go over and leave her these words: "I'm abiding with you."  Let her know that she is not alone; that the whole world is remembering him with her.