First Thoughts (and Pictures) on BlogHer10
By the second session of BlogHer10, I was exhausted.  My nervous system felt inflamed from the constant stream of people, the constant stream of information, the constant stream of opportunities rushing by you at any given moment.  You could turn in this direction and speak to this person who just may write the blog that will change your whole life, or you may turn in that direction and meet a food blogger who will pass along her pie crust recipe.  You just don't know.
And the choices, the endless choices of which sessions to attend and where to sit and how long to talk and what to do with your day is the best and worst part of the conference.  Because you can't really go wrong–all the roads take you somewhere–but it is easy to start walking down one path and wonder what is on all the roads not taken, and somehow miss the path you are on entirely because your focus is elsewhere.
It is an ongoing process of reminding myself to stick to the road I'm on.  To take what I need.  To enjoy myself rather than trying to do everything.
New York is a strange city for me.  It was one of my retreats during graduate school, but I can't really say that I love the city.  I'm not a New York person.  Plus, I find my figurative battery draining the second I get through the Holland Tunnel.  By the time I hit midtown, I'm a puddle on the floor of the bus.  I literally can't comprehend how I'm going to do anything beyond lie on the bed and stare at the ceiling.  No other city drains me like this one.
And, at the same time, I am having a lot of fun.  I spent Thursday night at two parties.  The first was one for BlogHer editors.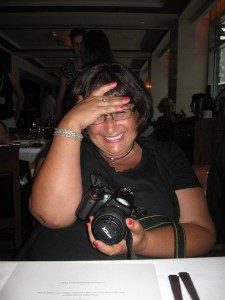 Devra at Parentopia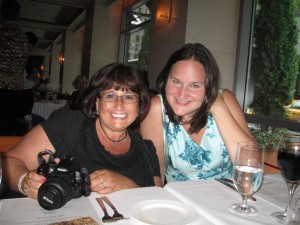 Devra from Parentopia and Sarah from Sarah and the Goon Squad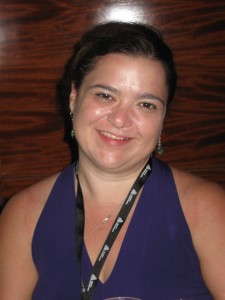 Laurie from LaurieWrites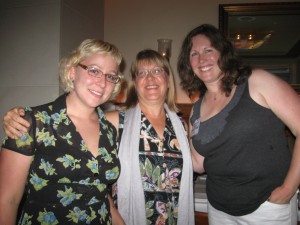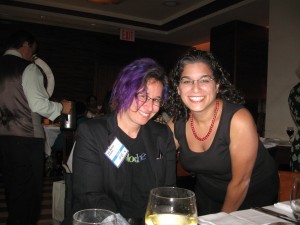 Liz and Me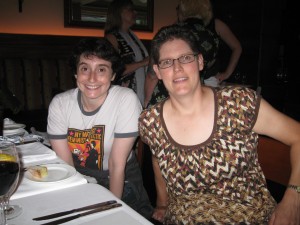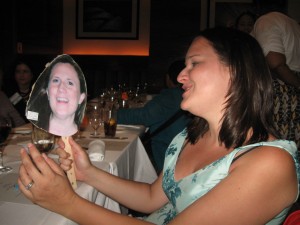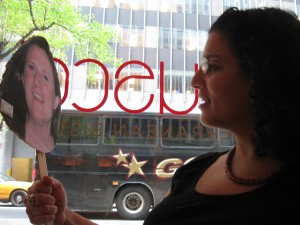 Talking to Erin's Head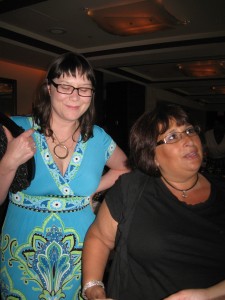 Honeybeast and Devra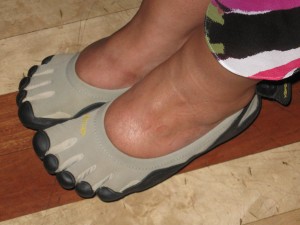 Devra's weird shoes…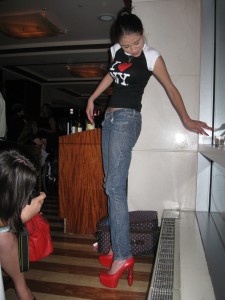 AV and the butt plug shoes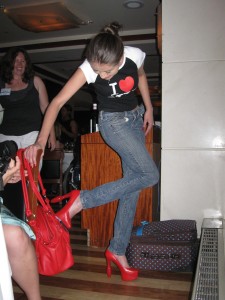 After dinner, I went over to Alexa's hotel room to celebrate the release of her book, Half Baked.  The book looks incredible and I can't wait to read it.  We stood out on the wrap around balcony and admired the city below, and I felt awfully small amongst the enormous buildings and endless lights.  We ate cupcakes.  We met up with friends.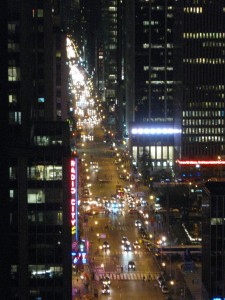 City lights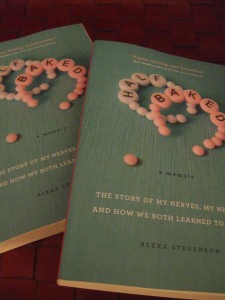 Look at those lovely books.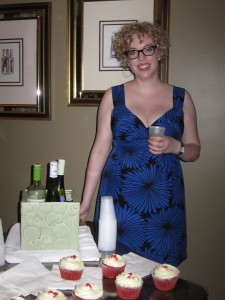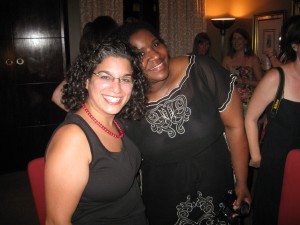 With Heather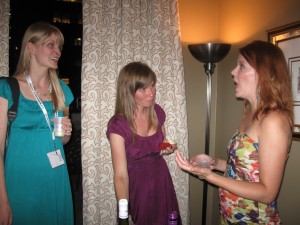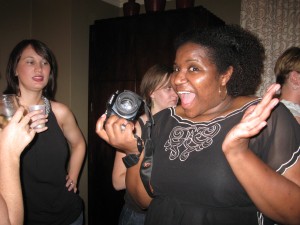 We returned to the hotel and met up with Lori and her sister, sharing a single cupcake well into the night that I completely missed photographing for the Cake Extravaganza (and an enormous thank you to the people who participated so far).  All in all, a lovely evening.  Next post–onto the sessions, the ALI lunch, and beyond.