The Anxious Bartender: New York Edition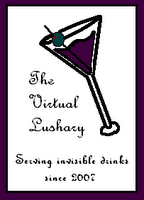 There was no weekend to my weekend.  Just a blur of work and tasks from the week before blending into the work and tasks of the weekend which is currently blending into the work and tasks of this current week.
And always, like the thumping base that drives dance music, there is the worry: who the hell is planning this Sunday get together in New York?
No, seriously, what are we doing?  Because currently, there is no plan in place.
Though a series of questions have been asked: who is welcome to come?  Obviously, anyone in the ALI community.  Is everyone cool if people bring partners in tow?  I'm assuming yes?  Okay, well, what about kids?  This is the sticky question and there isn't going to be an answer that works for everyone.  Perhaps someone can take a vote?
And pick a spot that is not dependent on weather, that can accommodate 20+ people, and be inexpensive.  Because the bartender is drowning.
Wait, the other thing, please yank up a chair and tell us how you've been this past month.  Especially since not everyone is meeting up in NY this summer.  We can still meet up online right here.
As always, it has been about a month since we met, bitched, cried, comforted, and caught up each other on our cycles and lives. Pull up a seat and I'll pour you a drink. Let everyone know what is happening in your life. The good, the bad, the ugly. My only request is that if a story catches your eye, you follow it back to the person's blog and start reading their posts. Give some love, give some support, or laugh with someone until your drink comes out of your nose.
I have a ton of assvice in my back pocket and as a virtual bartender, I will give it to you unless you specifically tell me that this is simply a vent and you do not want to receive anything more than a hug.
So if you have been a lurker for a while (or if this is your first open bar), sit down and tell us about yourself. Remember to provide a link or a way for people to continue reading your story (or if you don't have a blog–gasp!–you can always leave an email address if you're looking for advice or support. If not, people can leave messages for that person here in the comments section too). If you're a regular at the bar, I'll get out your engraved martini glass while you make yourself comfortable. And anyone new, welcome. I'm glad you found this virtual bar.
For those who have no clue what I'm talking about when I say that the bar is open, click here to catch up and then jump into the conversation back on this current post.
So have an imaginary cocktail and tell us what is up with your life.