Pretty Big News
Remember how I bought myself a ring a few months back?  Um…this one?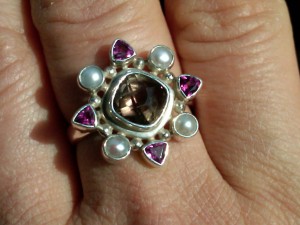 And I said that whenever I complete a big project or have a major life change, Josh buys me a ring or a necklace to mark the moment?
So I sort of completed a project and had a major life change last week.
I sold another book–this time fiction.
It's somewhere resting between women's fiction and really delicious chicklit.  It's coming out next winter (hopefully before Christmas), though details like the date are still being set.  It's about a blogger, rebuilding her life in the year after her divorce and can be summed up with one sentence: it's the story of a woman who stops waiting for happiness to find her and starts cooking it herself.
More details coming soon…
You're going to read it, right?